Why Do I Need A Subfloor? 
Yes! A subfloor provides a solid surface in your van conversion to secure your finished flooring to. Without a solid subfloor, your finished flooring can lift, crack and warp.
Do I Need To Run Studs/Furring Strips
No! It is possible to fasten your plywood subfloor right to the van metal flooring. You would want to run furring strips when you plan on putting insulation between your van metal floor and subfloor.
Should I use Plywood or OSB?
We would suggest you use 1/2"-3/4" plywood. Plywood is stronger than OSB, so if you do go with OSB be sure to use at least 5/8". If you plan on using a "glue-down" flooring, you will want to use plywood for proper bonding.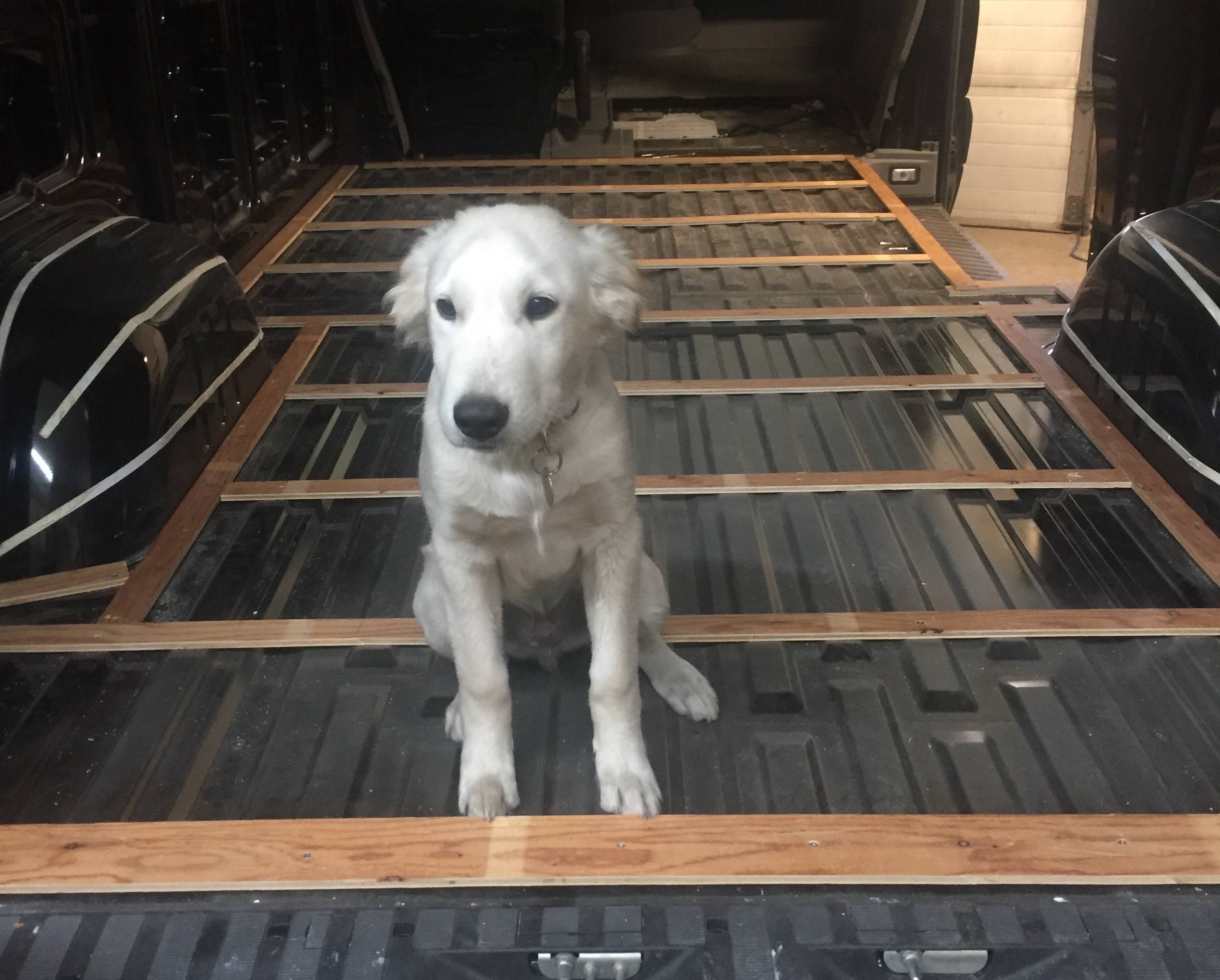 Furring strips on a Sprinter Van floor. (3/8")
Furring strips are used to allow room for under floor insulation to keep you warm in your vanlife travels. You can use spray insulation (cork at 1/8")

Ask about this product below!

Cut furring strips out of 3/8" - 1/2" plywood at 2" widths

Place your first strip where the cargo area meets the cabin area (driver/passenger seat)

Mark out 16" spacing down both sides of the van with a sharpy or pencil.

Fasten a furring strip at every mark with either glue or self-tapping screws.

Once you finish placing your furring strips, lay/spray your insulation.

If you are going to use spray foam in your camper van conversion, make sure you cover each furring strip with tape so it does not get sprayed. Youll be scraping away spray foam for hours to be able to get a nice flat surface to lay your subflooring to.
* Be sure to check under your van floor to insure you don't puncture anything. Another good practice is to silicone each hole you make to make it air tight.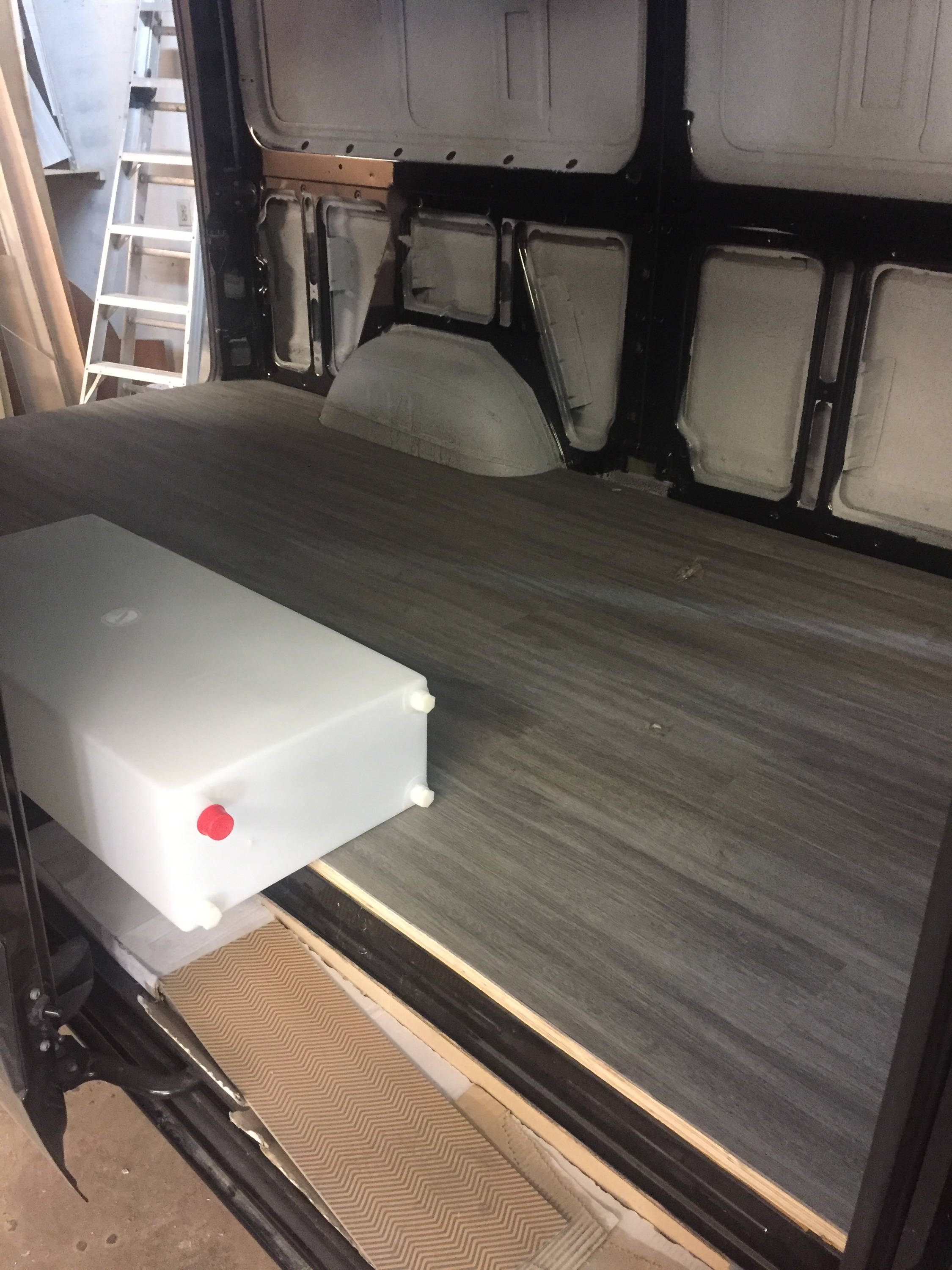 3/4" Subfloor covered in luxury vinyl plank.
This might not be the vans subfloor you're looking at, but its right under that beautiful luxury vinyl plank!
We lay the subfloor using 5/8" - 3/4" plywood sheets.
Measure from your first furring strip at the front of your van to the middle of the next furring strip and mark out any cut outs.
Overlapping sheets on the middle of each furring strip allows for enough room to fasten to your subflooring panels.
Run a heavy bead of construction glue across furring strip and then lay down your sheet.
Fast with appropriate length screws.
* If you are using vinyl plank flooring or a glue down flooring, make sure to use a plywood with good-one-side (G1S). This provides a solid, smooth surface for optimal bonding.