Just the essentials
(DC power only)
Your battery will power lights, fans and other DC appliances.

Your Solar will help to ensure a healthy battery charge and extends battery life up to 50%!
Camping with comfort
(AC/DC power)
Your Solar and inverter systems provide clean, quiet power enabling you the freedom to camp off-grid with the ability to run TVs, coffee makers and other AC powered devices.
Full-time camping
with back up power
(AC/DC power)
Solar and inverter systems allow for long-term, generator-free RVing with all the comforts of home.
What the hell are AC and DC... Isn't that a band?
---
Well you are right.... It is a band, a dam good band at that.

BUT, unfortunately, cranking Thunderstruck wont charge, install, or increase your knowledge of your future solar system.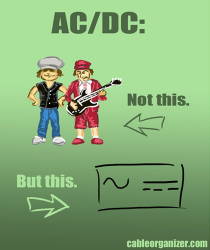 Here's an easy way to understand what you need!
---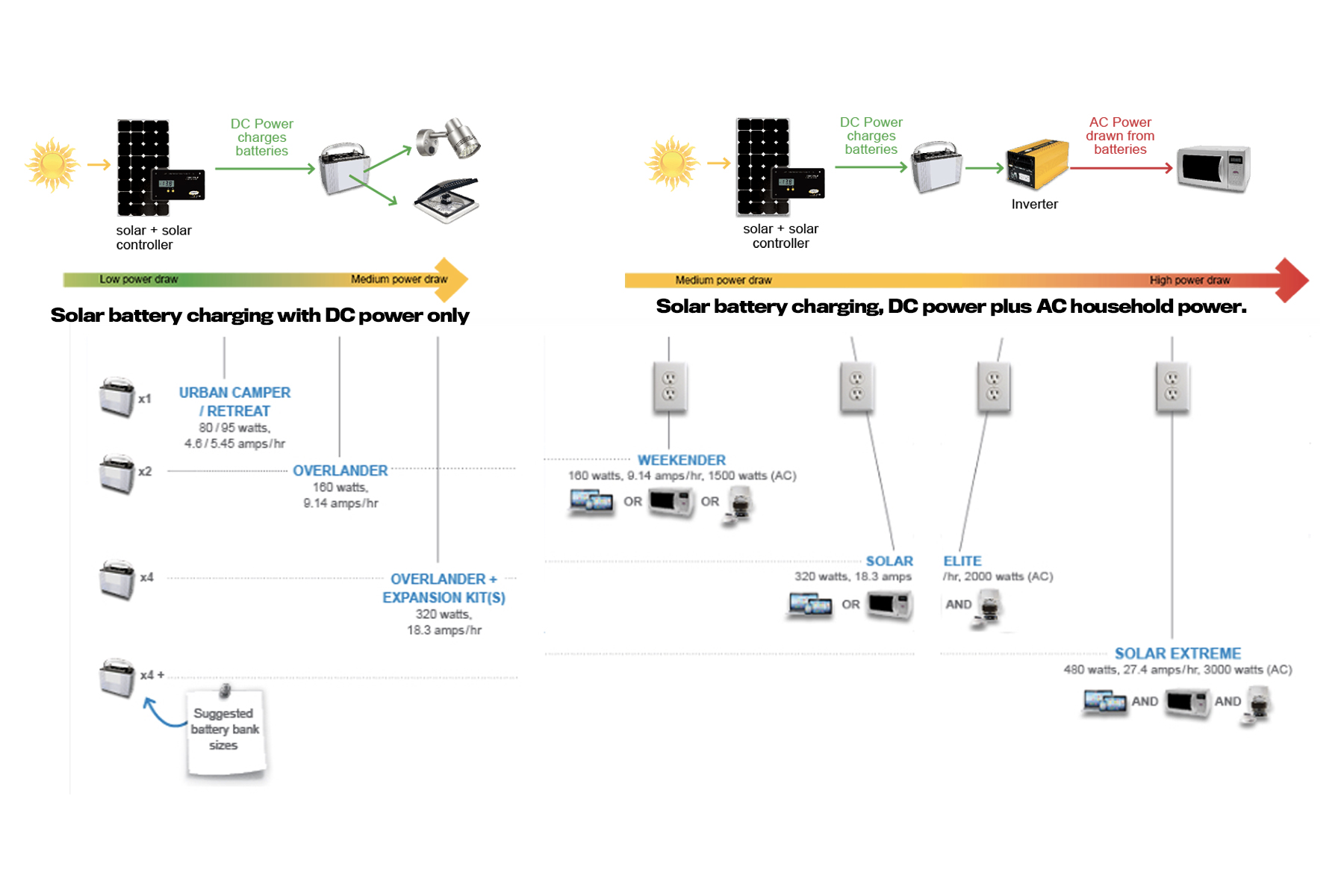 Image copyright GoPower Electric gpelectric.com