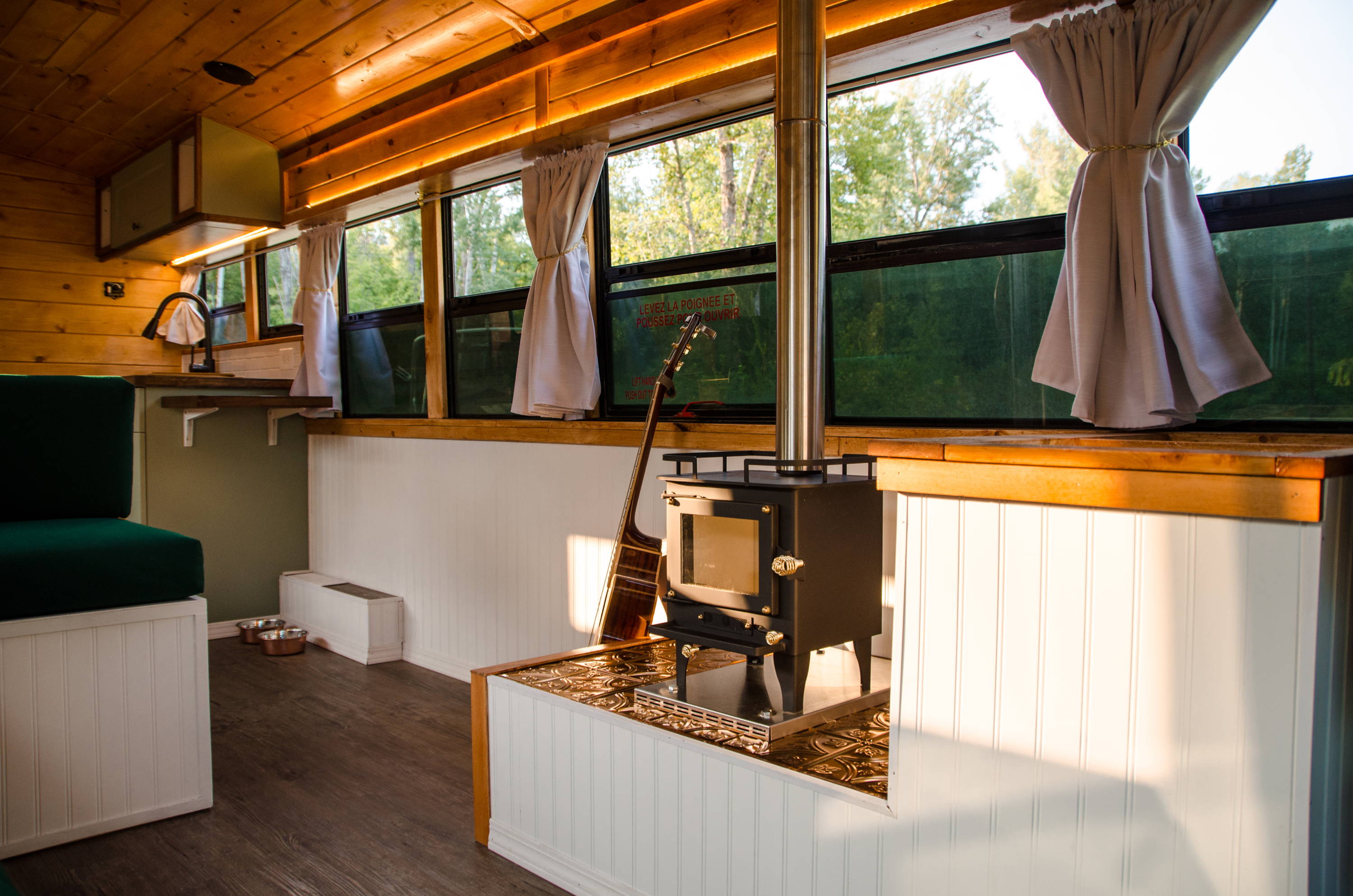 When you walk into this gorgeous converted school bus (AKA a Skoolie), you can't help but look at the inviting Cubic Mini Wood Stove. They are perfect for a school bus or van conversion, don't let their small nature fool you... These things burn hot and warm up your conversion to perfect cozy temperatures.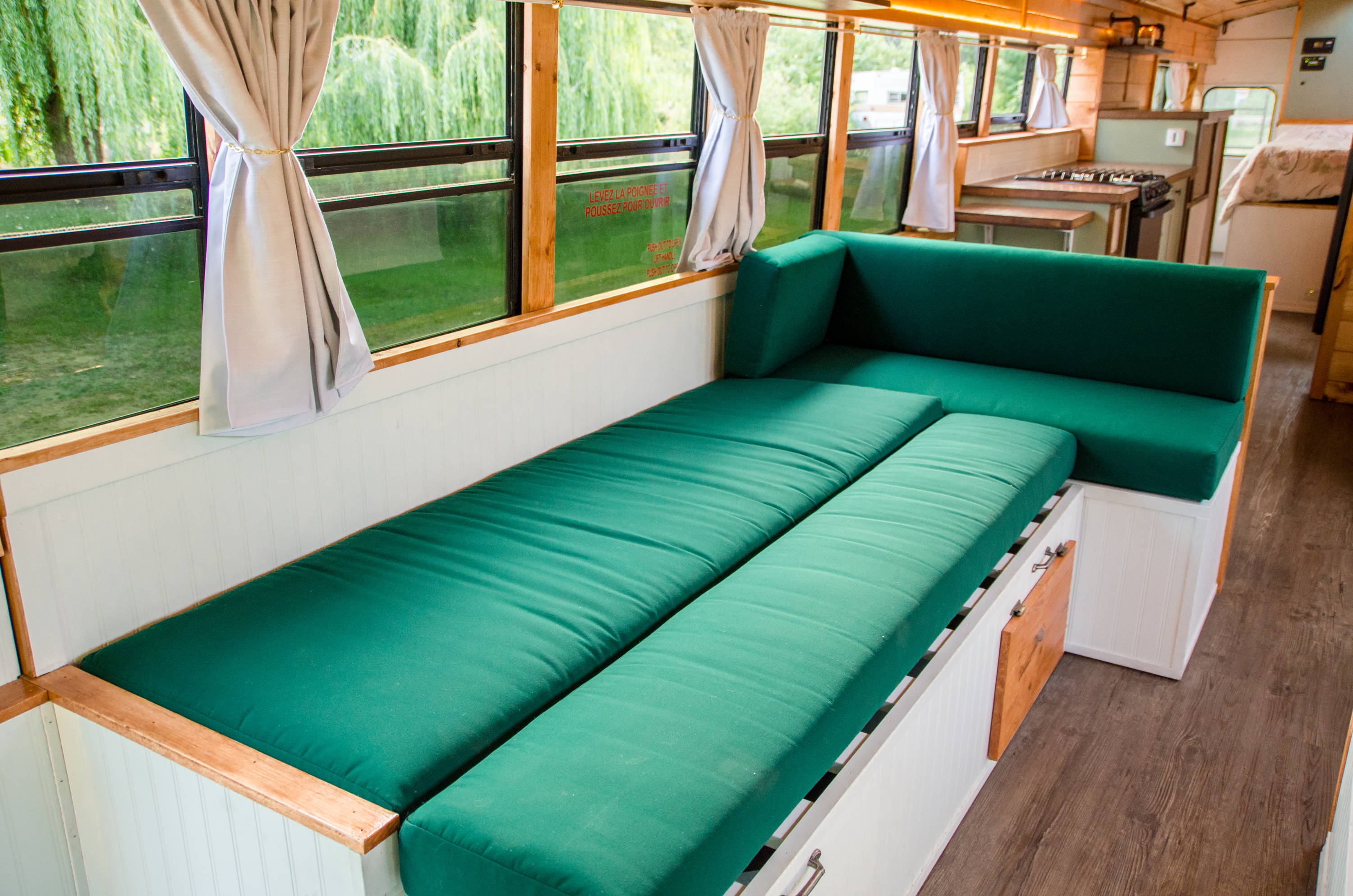 Right inside the door of the Bus Conversion is a beautiful sectional couch plopped right beside the Cubic Mini, it's not hard to imagine yourself curled up into a ball reading your favourite book or watching a your favourite movie on the custom TV mount (behind the camera).
In this photo, the sectional is pulled out to form the secondary guest bed, AKA the comfiest couch ever. We handmade the cushions in-house (and maybe had a nap on it) so we know thats a true statement!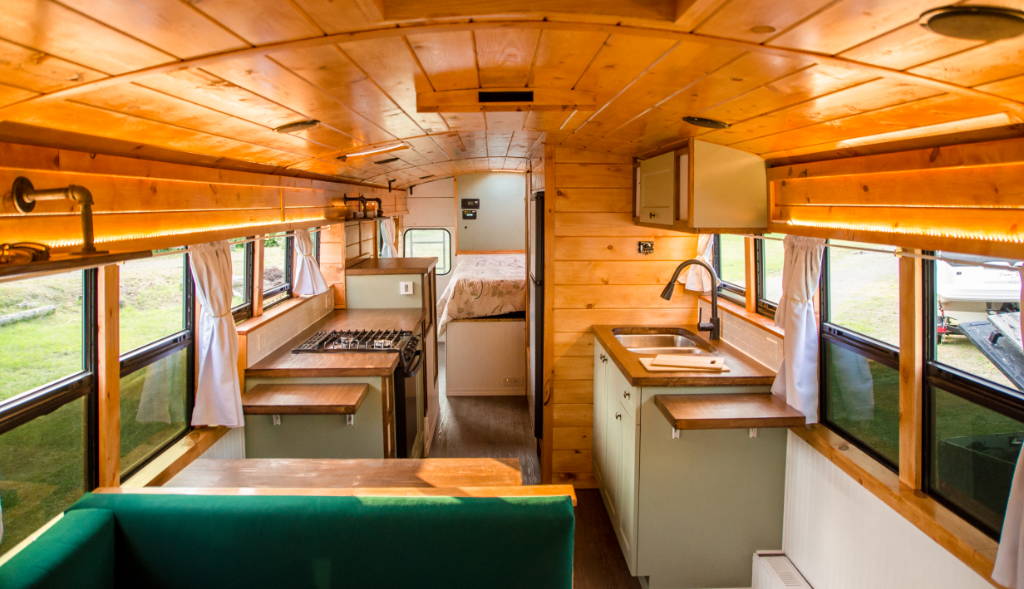 Looking to the back of the bus conversion, you really get a sense of the cabin vibe our client was envisioning. Using a Pecan colored MinWax Polyshade stain on the wood and tying it together with a nice Jade Dragon green, really makes this feel like your perfect home away from home.
Side note: how about that custom A/C unit cover, we love it!
Ahhh yes, what does a kitchen look like in a school bus conversion you ask? Well, it looks darn beautiful. How perfect are these colors together?
The dark walnut stain really makes the butcher block counter top POP. With pop up butcher block planks on both sides of the kitchen for additional cutting/storage space while parked, you won't even miss your kitchen at home while you look out on a beautiful landscape while cooking a romantic dinner with your partner. (Alright, i'll stop dreaming and get back to the tour)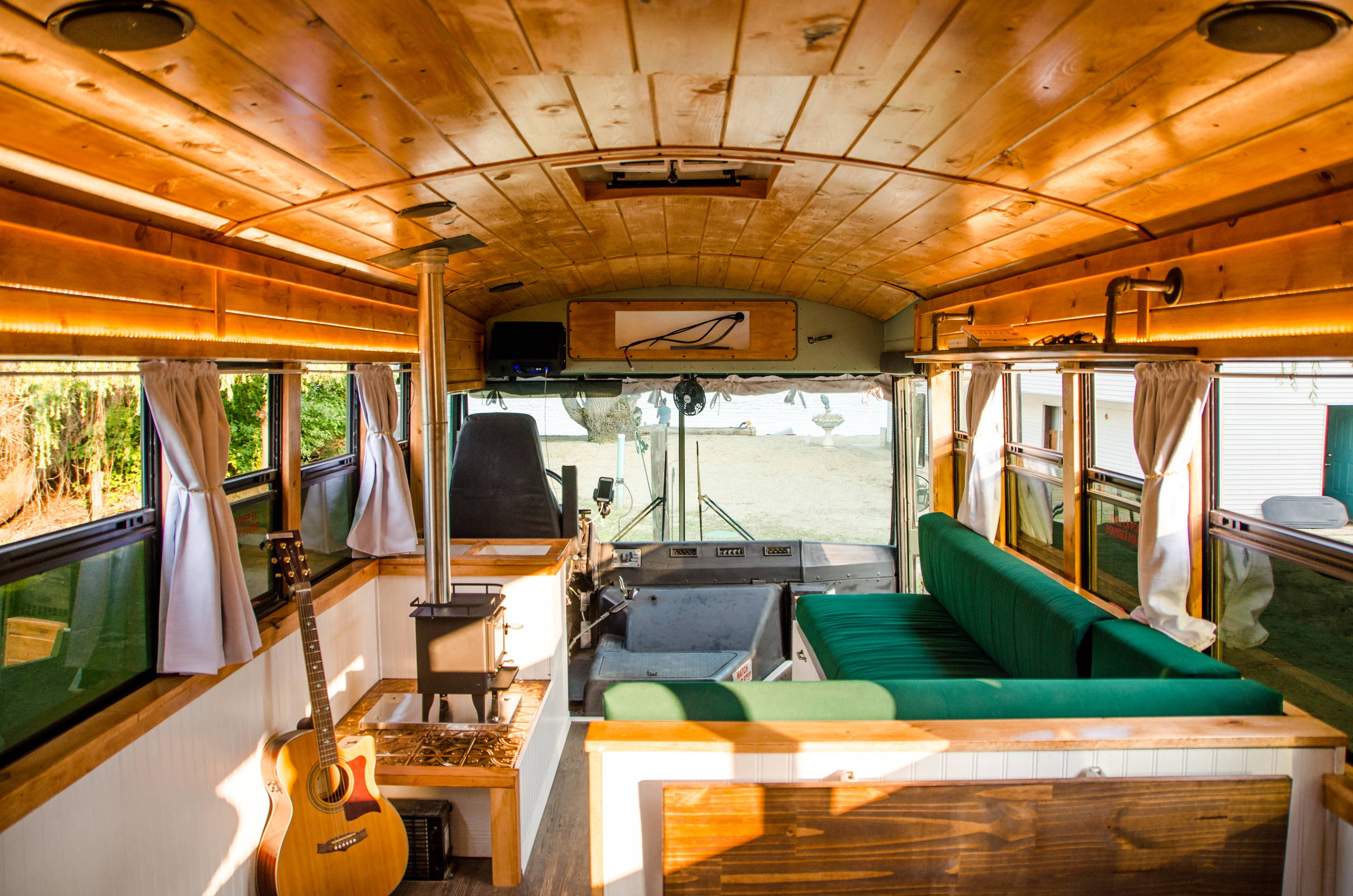 Looking back to the front of the Skoolie, you get a beautiful look at the front entertainment/relaxing area with the sectional couch and mini stove. From this view, you can also see where the TV will mount for Mike to watch his favourite movies and shows.
At the bottom right, you can see another dark walnut table on hinges, this folds up into your mobile office! Plenty of room to work on the road.
Writing this, I sure miss building this bus conversion, oh the memories!
"You're doing WHAT? Living in a converted school bus? Where do you shower!?"
Well... You shower in this beautiful cedar panelled shower with a skylight and maxxair fan because that's what dreams are made of.