Sarah & Patrick are travelling North America all the way from Australia! Of course, there is no better way to see our country than by sleeping in a new location in a converted cargo van!
This is a converted Dodge Ram Van with roughly 9 feet interior living length. Our mission was to provide a cozy, functional space, that offered tons of accessible storage.
This unit is equipped with a 100 aH battery bank, 12v lighting, pumped water, and a 12v/120v Dometic Cooler Fridge.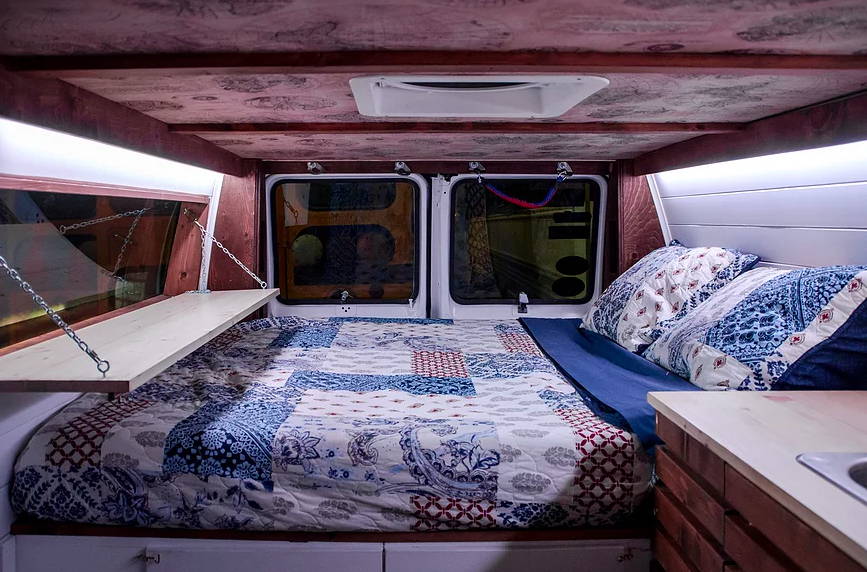 Now, with the tiny space provided by a smaller cargo van, it's important to use every square inch for your converted camper!
You are looking at a double mattress, hidden fold down table that acts as a window cover, and pine butcher block counter tops.
The counters provide space for food prep, and the cabinets offer storage for all the camp kitchen utensils you can fit.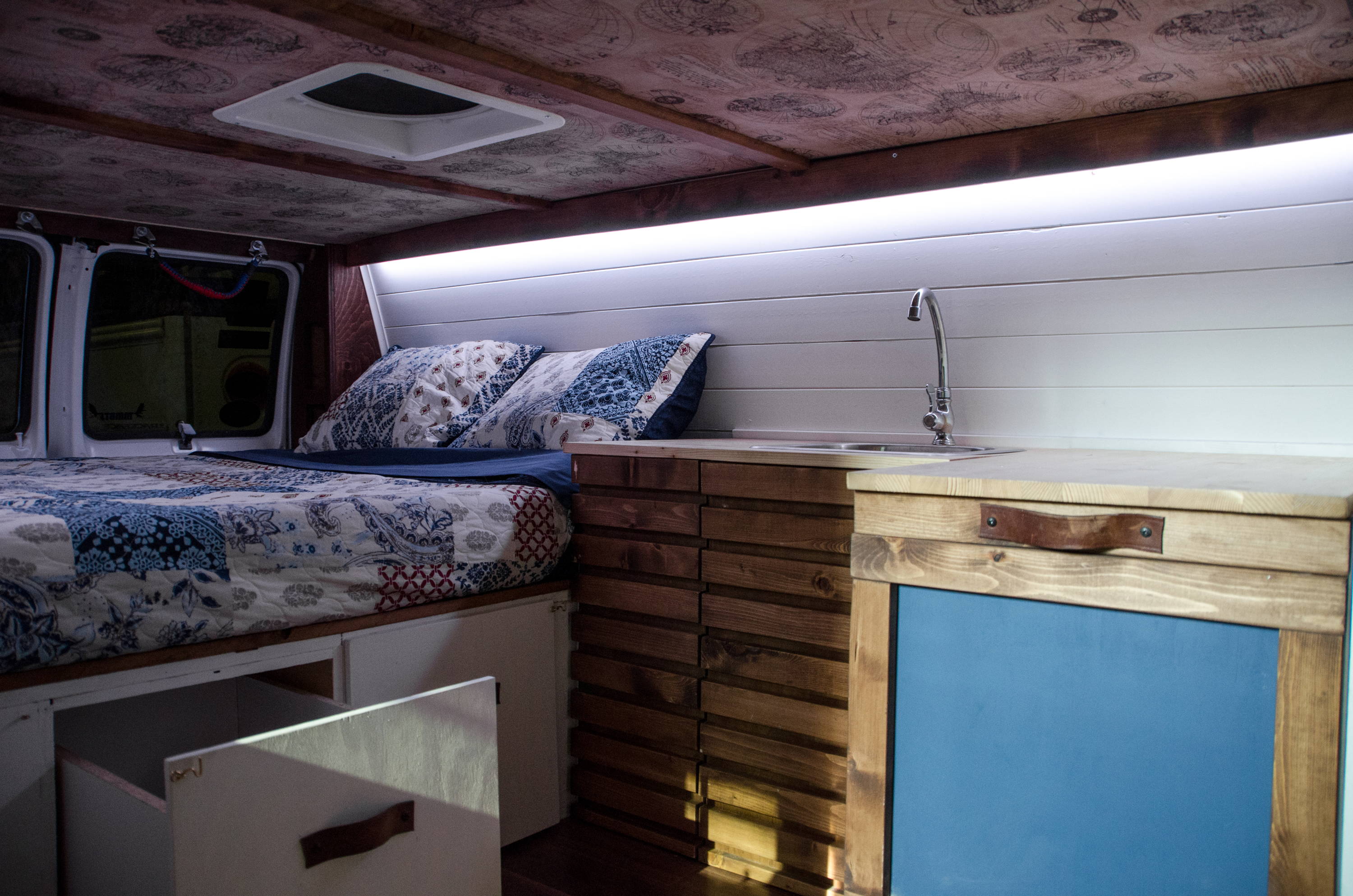 The kitchen features a small sink with running water powered by a 12v water pump, a Dometic Cooler fridge hidden behind this blue, chalkboard cabinet.
The counter top slides out to provide another table, and reveals the hidden fridge. Below the bed hides two sliding drawers, perfect for the couples clothing and personal items!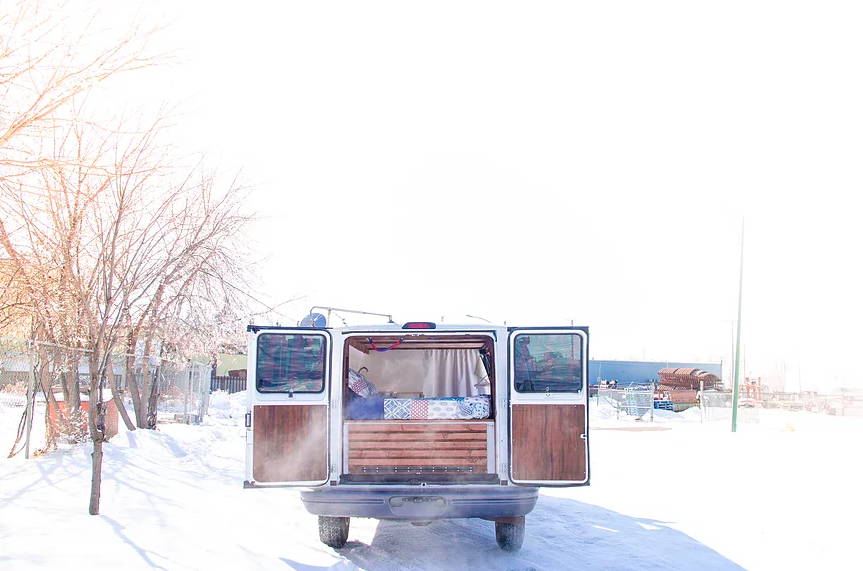 The rear offers two access doors that are covered in a dark stain panel. This doors offer the perfect view from bed for that late night sunset or early morning sunrise.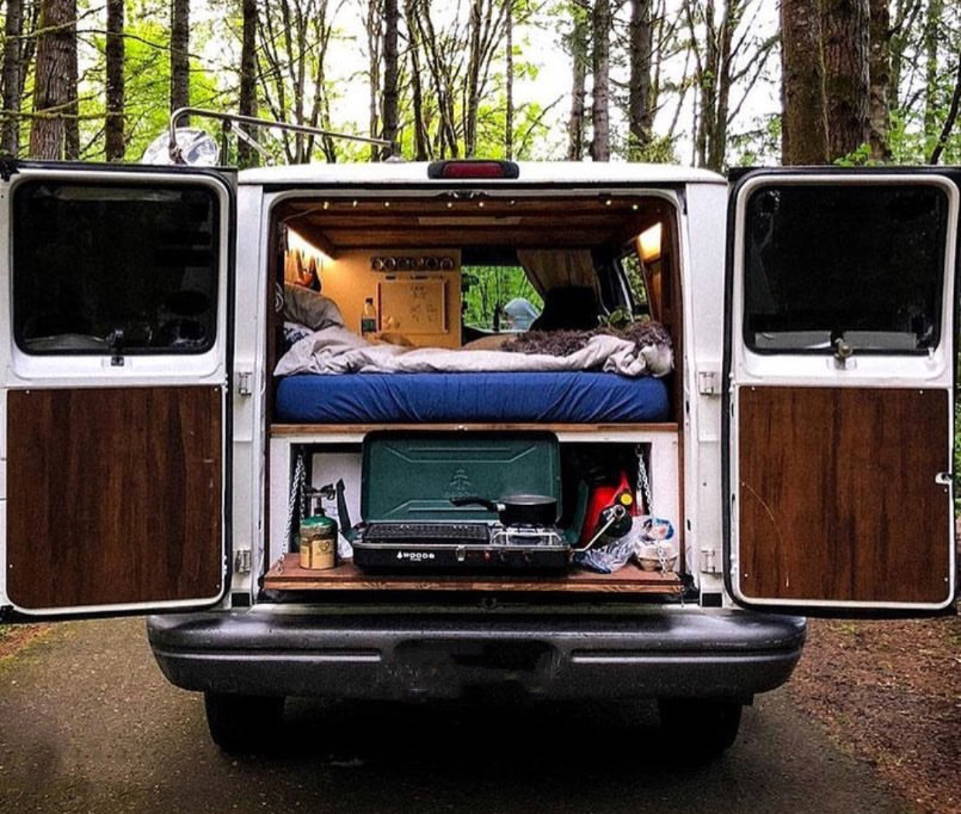 Hidden behind the custom slatted tailgate is a huge storage compartment for Sarah & Patrick's camping and hiking gear. The tailgate doubles as a camping stove cooktop to prepare meals in the open air!