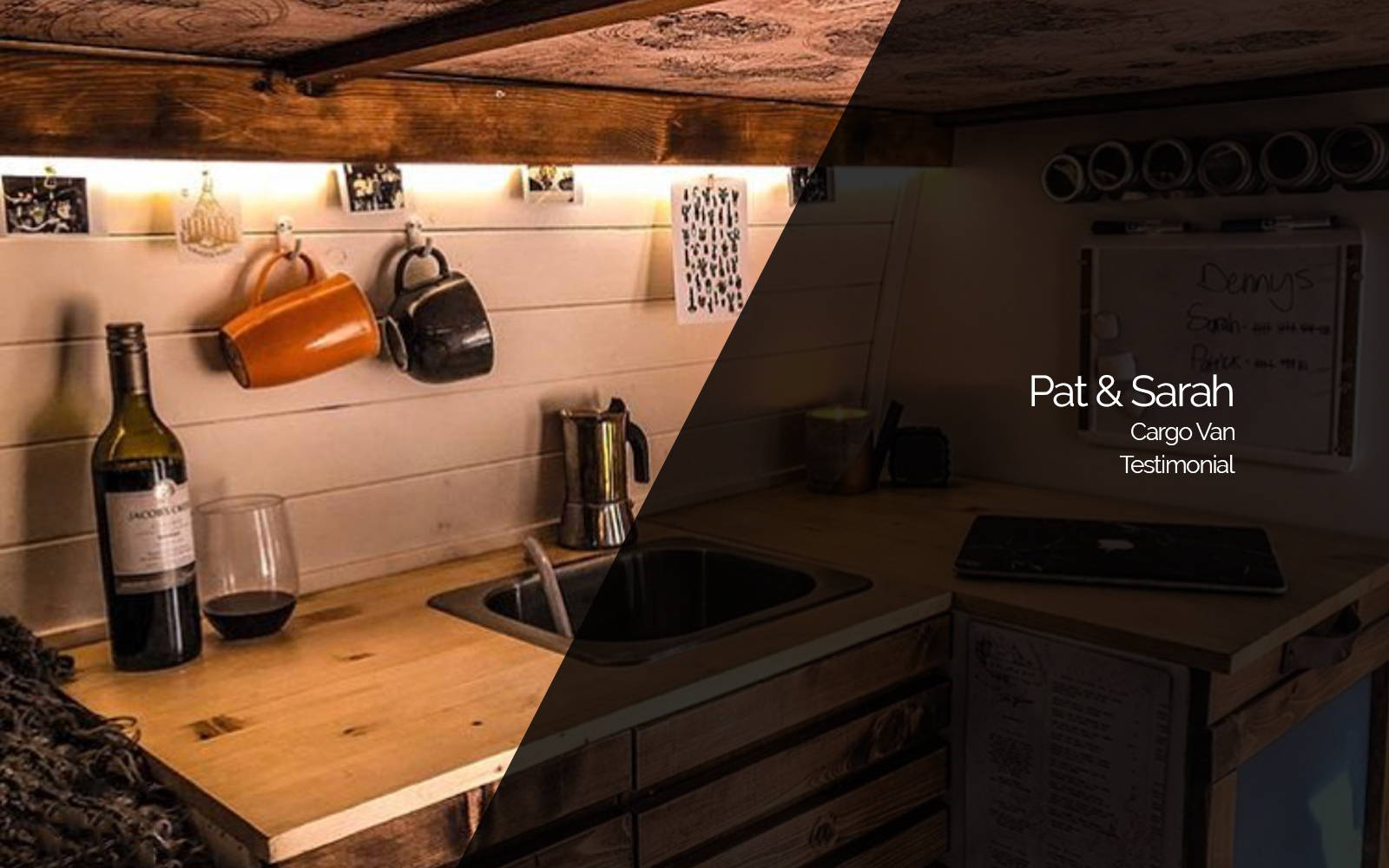 ---
"We have both always been lovers of the outdoors and found we were more at home in nature amongst trees and lakes than we were in the city.
We consider ourselves truly lucky to call such a magnificent country like Australia home but we've both also long dreamt of taking this love for the outdoors to Canada and America.
About a year ago we decided that we wanted to pursue this however, our major problem being that we didn't have our little home on wheels to make this dream come true L
Until we came across Paved to Pines on Kijiji..
From the moment we contacted Steven from Paved to Pines he was nothing but accommodating and we felt like he genuinely wanted this trip to happen for us as much as we did.
We purchased Stanley (our van) in Calgary. Steven made the huge trip from Saskatoon to pick him up and drive back to begin the build – A commitment many businesses certainly wouldn't offer.
We communicated through email throughout the complete build until pickup and it couldn't have been any easier even from the other side of the world.
We gave Paved to Pines a basic idea of what we wanted to achieve with a pretty limited budget and quite a small time frame. This didn't stop Steven and the team from achieving everything we asked for and more, helping make our dream a reality.
The best thing we could have done was leave a lot of the build up to the guys because they really know what they're doing. We are still finding out bits and pieces about our build that we'd never have thought of but are endlessly useful.
From start to finish it was a truly enjoyable and professional experience – right up to the cold beers waiting for us in the fridge J
We would 100% recommend Paved to Pines to anyone looking for a professional build with a friendly and personal touch. 
Thank you so much to Steven and the team at Paved to Pines
Patrick and Sarah :D"
Stanley The Vanley Is Now Available For Rent! Check It Out
---